The Beginners & Novice trial cancelled due to rising water levels and a saturated car park
WHAT 3 WORDS //goodnight.describes.slide
Full refunds have been arranged with the credit card company.
Keep an eye on here and our social media for the next date
We've made some improvements to the first page of our trial entry process to make it easier for you. (We Hope) Here's the updated process:
On the first screen, you'll find a dropdown list where you can indicate if you can supply an observer.
The next dropdown list will ask you to choose the course you want to ride. You can select from the options: Hard, 50/50, or Beginners.
After selecting the course, the next dropdown box will display the classes eligible to ride the chosen course, based on your age. Simply select your class from the list.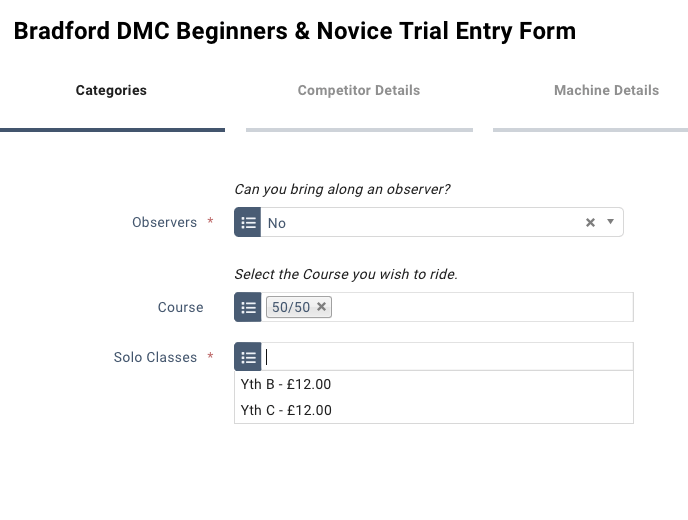 Once you've completed these steps, move on to pages 2 to 6 and provide the required entry details.
We hope these changes will make the trial entry process smoother and more convenient for you