---
Lucy Ayrton
2021 ACU British Girls A Intermediate Girls Champion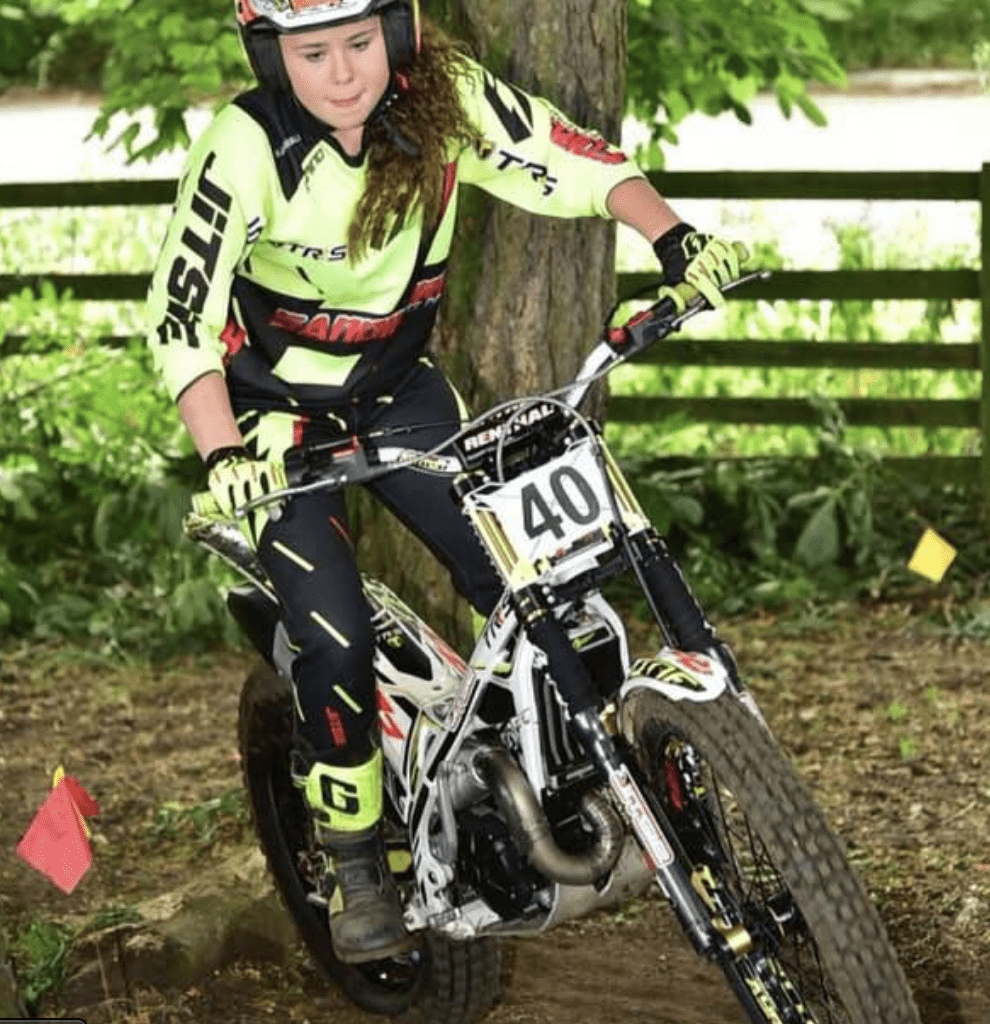 ---
ALL TRIALS ABOVE ARE CLOSED TO CLUB EVENTS (you must be a member of the Bradford club to ride), and all cater to youth and adults of all ages and abilities.
If you require further information please leave a message on our Facebook page.
---
---
New to Trials?
You will need to be registered with the ACU through their website. You can create a new account. via the button below. When you have created your account you can use it to join clubs, get your Trials Registration and then enter competitions. Once you have created an account and logged in, click on Club Membership, – Apply / Renew – then complete your Bradford & DMC membership from there. Your membership will be approved automatically and you should then complete your licence application using the My Licences link.
---
Trials Podcast
It's been scientifically proven that enduro, hard enduro, road, track, speedway or any other type of motorcycle enthusiasts will benefit from trials and this podcast! 
Join your host David Grice as he interviews the experienced (and not-so-experienced) riders to get an insight into the sport of trials and what makes it so much fun!
Included in the podcasts are some well known Yorkshire riders including Robin Luscombe, Katy Sunter, Dan Hemingway and family, Dan Thorpe, Dougie Lampkin to name a few.