2022 Licence and Trials Registration due
A Competition Licence (or Registration in the case of Trials) is required by every rider and passenger participating in any competition held under the National Sporting Code of the ACU. It is the responsibility of the competitor, or in the case of minors the parent or persons with parental responsibility, to ensure that their licence is valid and issued for the correct class. The issuing of a licence does not guarantee an entry into, or acceptance into, any competition. All licences are valid from 1 January to 31 December of the year of issue. Licence fees are non-refundable. Duplicate ACU licences can be obtained on request at a cost of £5.
Duplicate FIM and FIM Europe licences can be obtained through the ACU.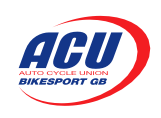 Cost is £15. Why not join the club at the same time for only £1
Welcome to the world of Trials Guru! – "It's All About Motorcycle Trials" – sums it up nicely – 'Trials Guru' is not a person, it is a place on the internet for you to read the history, articles, news, facts and information from the sport of motorcycle trials world-wide … we believe in Quality, not Quantity.